1,686 views
Added :
Category: Mexico
Tags :
wfm 96 9 en vivo,wfm radio 96 9 en vivo,wfm 96 9 radio station mexico city
Description:
Description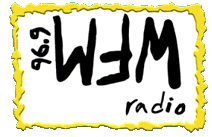 Radio WFM 96.9 FM en vivo live and streaming frequency detail informations radio WFM broadcasting onair on 96.9 FM Mhz direct from Tlalpan 3000, Col. Espartaco, México D.F. 04870, Visit official website to get informations, dial, DJ profiles office locations and other informations related with Radio W FM 96.9 FM
Website : http://olimpicastereo.com.co/
About
The XEW-AM, also known by its trade name W Radio is a radio station located in Mexico City is one of the oldest stations in the city, it began broadcasting from 1930. transmits in the 900 KHz of band Width Modulation (Medium Wave) with 250,000 watts of power diurnal. Besides having a repeater signal at 96.9 Frequency Modulated from 2006, has 26 affiliated stations in the country.XEW-AM broadcasts opened the September 18, 1930 (84 years) at 20:00 local time DF (UTC-6), high film Olimpia Mexico City located on the street September 16 number 9. Transmission formally start with the Ode to Joy Ludwig Van Beethoven piece performed by Miguel Lerdo de Tejada and Typical Orchestra of Police. The speaker was Leopoldo de Samaniego who gave part of the first words:
"Amigos, ésta es la XEW, 'la voz de América Latina desde México'"
Leopoldo de Samaniego
Comment
FAQs
** Note :
You're listening to Radio WFM 96.9 FM. The radio should be listened fine. if its doesn't work. Try another browser. For some player need to install Media Player Plugin. If the radio still can not be player make sure:

You've installed the plugin.
The Radio Station may stop during midnight zone.
The radio is broken or offline.
Plugin not installed. Download Adobe Flash for your browser.