1,667 views
Added :
Category: Mexico
Tags :
xhmx 97 9,maxima97 9 com,maxima 97 9
Description:
Description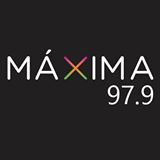 Radio Máxima 97.9 FM Tapachula en vivo – Escuchar online streaming, get the radio frequency & detail information. Máxima radio is live broadcasting on-air from Tapachula with 97.9 Mhz frequency. Its also avaibale on internet online with Spanish language. Visit official website to get more information, dial, DJ profiles office locations and other information regarding to your 97.9 FM Radio Máxima Tapachula online, Mx radio.
Website : http://www.maxima.com.mx

About
XHMX FM Tapachula is an adult alternative genre radio station in Tapachula, Chiapas. The radio owned by Radio S.A., XHMX broadcasts on 97.9 FM and is known as Máxima.
Comment
FAQs
** Note :
You're listening to Máxima 97.9 FM Tapachula. The radio should be listened fine. if its doesn't work. Try another browser. For some player need to install Media Player Plugin. If the radio still can not be player make sure:

You've installed the plugin.
The Radio Station may stop during midnight zone.
The radio is broken or offline.
Plugin not installed. Download Adobe Flash for your browser.