1,125 views
Added :
Category: Mexico
Tags :
multimedios radio saltillo 93 5,Multimedios radio stereo saltillo 93 5 en linea,stereo saltillo 93 5
Description:
Description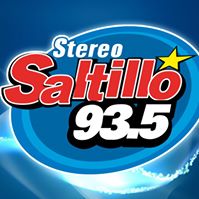 Radio Stereo Saltillo 93.5 Saltillo en vivo, encuchar radio Mexico en linea! Deliver variety specific genre programmes and offers a variety of music, entertainment, talk and news, broadcast live streaming from Chihuahua, Mexico.
Website : http://www.mmradio.com
About
Estereo Saltillo 93.5 FM is a A station Cadena hits Multimedios Radio station based in Saltillo. The station broadcasts and commercials use Spanish language, and some music played with english and spanish. the radio is one of Multimedios radio which its the branch of Grupo Multimedios.
Comment
FAQs
** Note :
You're listening to Stereo Saltillo 93.5. The radio should be listened fine. if its doesn't work. Try another browser. For some player need to install Media Player Plugin. If the radio still can not be player make sure:

You've installed the plugin.
The Radio Station may stop during midnight zone.
The radio is broken or offline.
Plugin not installed. Download Adobe Flash for your browser.