1,214 views
Added :
Category: Russia
Tags :
radio mayak moscow,radio mayak on line 103 4,radio mayak online
Description:
Description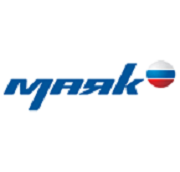 Radio Mayak live streaming – Listen online streaming, get the radio frequency & detail information. Mayak FM is live broadcasting on-air from Moscow with 103.4 Mhz frequency. Its also avaibale on internet online with Russian language. Visit official website to get more information, dial, DJ profiles office locations and other information regarding to your 103.4 FM Mayak radio online Russia radio. Website : http://radiomayak.ru

About
Radio Mayak (Russian Радио Маяк, "The Lighthouse") is the name of one of the main national radio stations Russian Federation. Founded in 1964, it was a very influential media during the Soviet period.
Owned by the state company VGTRK (structure involving many government media including Radio Rossii radio stations and the Voice of Russia TV channels RTR-Planeta and Rossiya Telekanal and Ria Novosti news agency), it is a generalist station informative and cultural dominance. It thus disseminates newsletters, sporting chronicles, literary or musical and political programs, the remainder of the program schedule being completed by music (Russian and international varieties).
Comment
FAQs
** Note :
You're listening to Radio Mayak Live. The radio should be listened fine. if its doesn't work. Try another browser. For some player need to install Media Player Plugin. If the radio still can not be player make sure:

You've installed the plugin.
The Radio Station may stop during midnight zone.
The radio is broken or offline.
Plugin not installed. Download Adobe Flash for your browser.