1,059 views
Added :
Category: Colombia
Tags :
antena 2 colombia en directo,antena 2 bogota,antena 2 bogota colombia
Description:
Description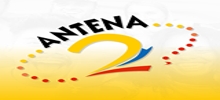 Antena 2 Bogota 650 AM en vivo- Listen online streaming, get a frequency & detail information. Radio Aantena 2 broadcasting on-air from Colombia with 650 AM frequency, its available online on internet live from based office in Bogota with spanish language. Visit official website to get information, dial, DJ profiles office locations and other informations regarding to your 650 AM Antena2 online Colombian radio.
Website : http://www.antena2.com.co

About
Antena 2 National Circuit is the name of a Colombian chain of radio stations with sports content, belonging to the national network of RCN Radio. It is the first sports channel in America. Transmits Colombian football matches, international football, Formula One, equestrian events, among others. Its signal is transmitted via satellite to 20 AM stations in all Colombia. and also available on the Digital Terrestrial Television on channel 15.6
It is the leading sports channel in America and the only one in Colombia, also make it popular programs such as Planet Football and Sports Moment that are transmitted in cities like Arauca, Villavicencio, Valledupar, Yopal; and international cities.
It owns the country's largest sports information.
In some cities, share Frequency caring for passing on all the time but also sport some popular music and takes its name from Antena 2 Cariñosa in Sogamoso often shares the Fiesta ST Pereira and in addition to transmitting national and local sports programming broadcast during the day music program focused on music and romantic ballads.
Comment
FAQs
** Note :
You're listening to Antena 2 Bogota 650 AM. The radio should be listened fine. if its doesn't work. Try another browser. For some player need to install Media Player Plugin. If the radio still can not be player make sure:

You've installed the plugin.
The Radio Station may stop during midnight zone.
The radio is broken or offline.
Plugin not installed. Download Adobe Flash for your browser.